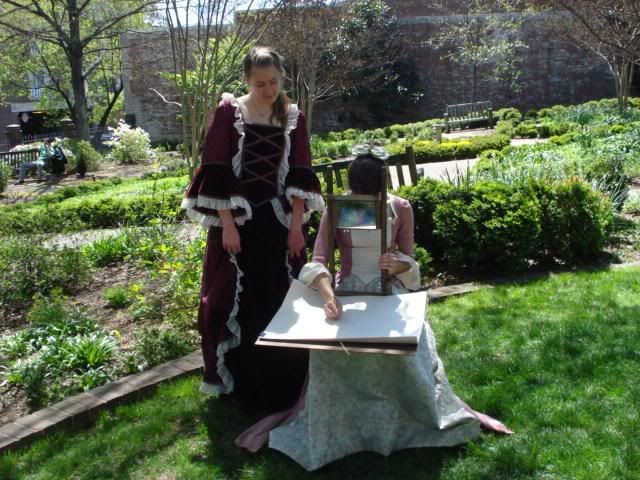 Student-reenactors at McLean HS using one of our lucidas. It was demonstrated at an outdoor event at Carlyle House in Alexandria, VA. It is the historic home of a prominent 18th c Virginian and was the site where General Braddock planned the campaign (with young Geo Washington serving under him) to Ohio in the French & Indian War. The students roamed the grounds to set the "historical atmosphere"...and the lady in the photo above showed how sketching was done in that period. It was a hit.

Their performance season is just now heating up, so we plan to use the lucida and obscura that they got from AncientMagicArtTools.com a lot. Updates will be coming!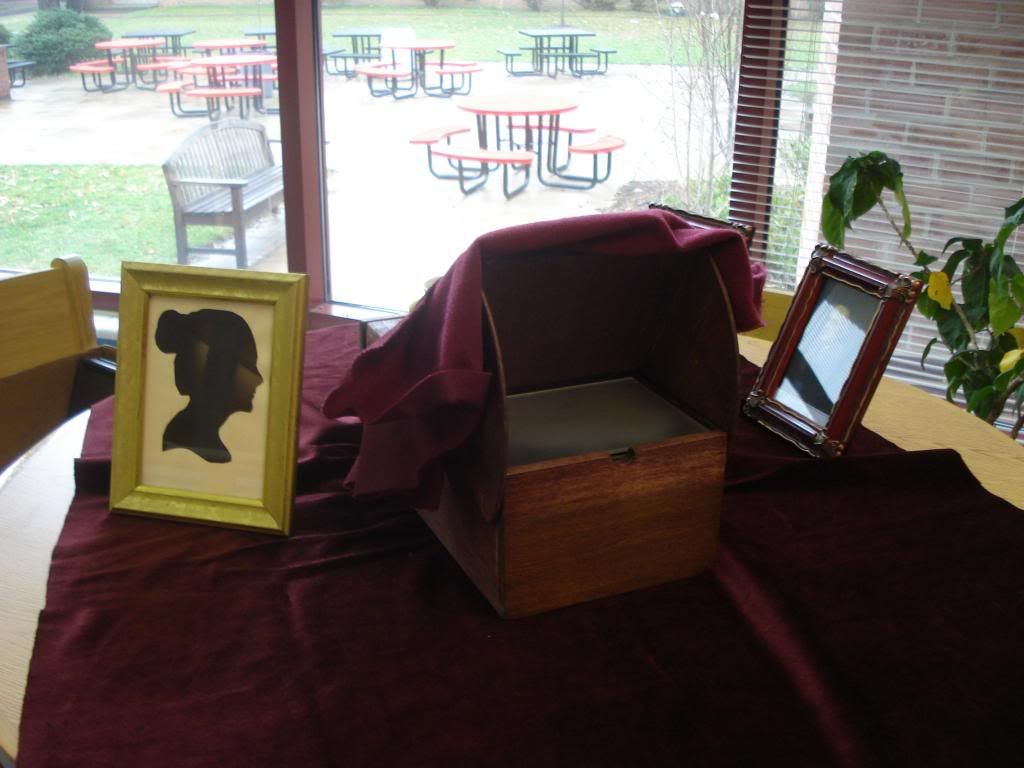 The obscura with the silhouette we made using it.